大阪中之島美術館では、展覧会「民藝 MINGEI民藝-美は暮らしのなかにある」が開幕しています。
手仕事による民間伝統工芸品を指す民藝は、現在さまざまな解釈を経て、現代的な手法やデザインを取り入れながら民藝の価値観を守ろうとすることが、ひとつの試みとして存在しています。
dot to dot todayとgrafの共同企画「民藝-継承されゆくカルチャー」として、民藝を再解釈し本質的な価値観を守りながら現代的な編集で生み出されているものに着目しています。会期中はgraf shopでも同企画を展開しています。
サイネンショー/新工芸舎/elements/YUKI HIDANO
dot to dot today × graf
The exhibition "MINGEI: The Beauty of Everyday Things" opens today at Nakanoshima Museum of Art, Osaka.
Mingei which refers to traditional folk crafts made by hand is currently undergoing various interpretations and there is one attempt to preserve the values of mingei while incorporating modern techniques and designs today.
At dot to dot today, They have reinterpreted mingei and focused on objects that have been produced through modern editing while still keeping the essential values of mingei. During the exhibition the same project is also being held at graf shop in neighborhood.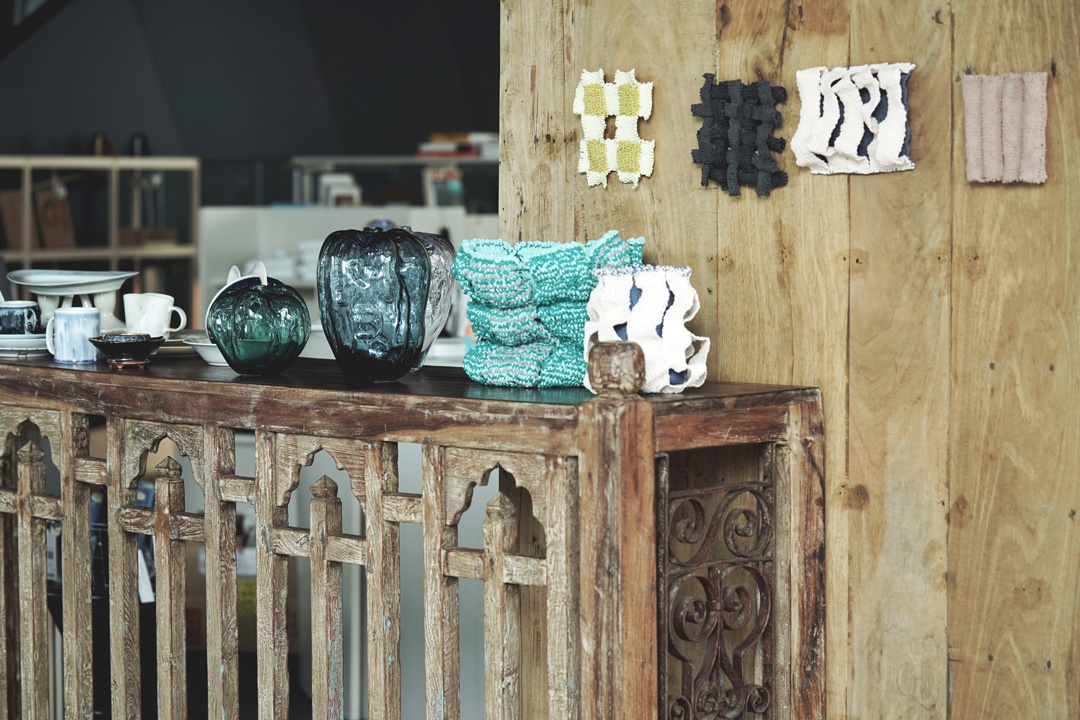 撮影:村川麻衣
---
民藝 MINGEI―美は暮らしのなかにある
2023年7月8日〜2023年9月18日